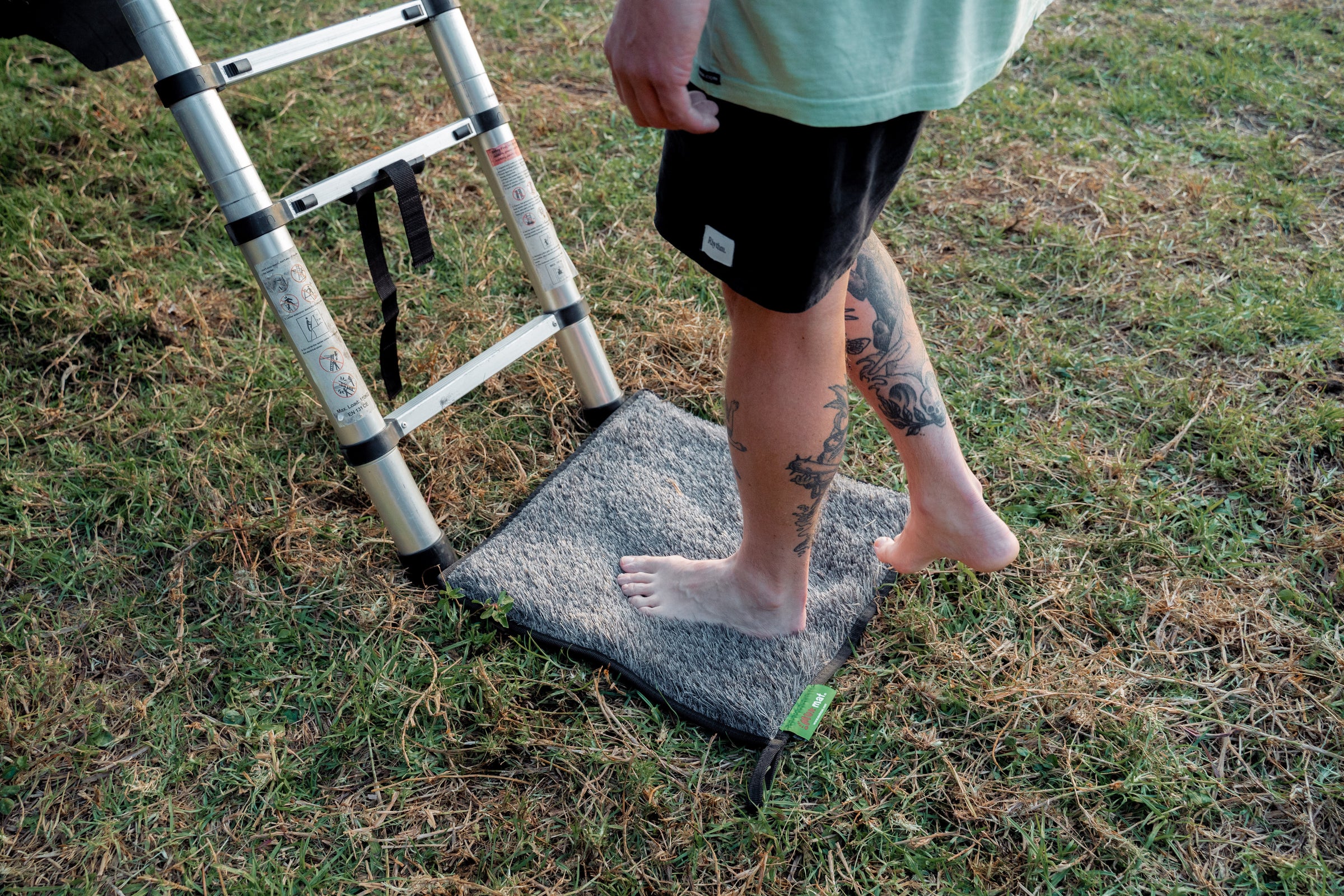 INTRODUCING THE SQUARE MAT! OUR MOST VERSATILE MAT YET.
It's compact, lightweight, and easily portable, making it the perfect addition for every kind of adventure.
From outdoor family adventures to kids sports and afternoons at the dog park, spend more time soaking up activities, free from the mukky aftermath.
Made with an additional handy hanging loop for easy drying and storage.
Catch the muk before it gets in!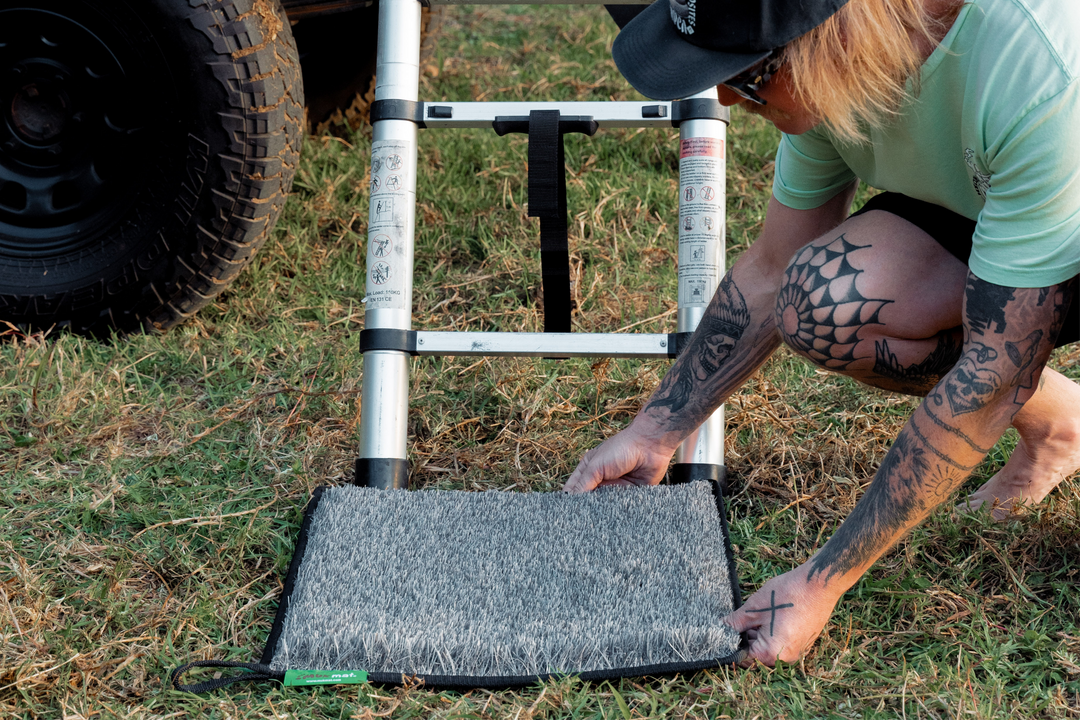 FOR ROOFTOP & SMALLER TENTS
Use it at the base of your tent and keep the muk outside where it belongs!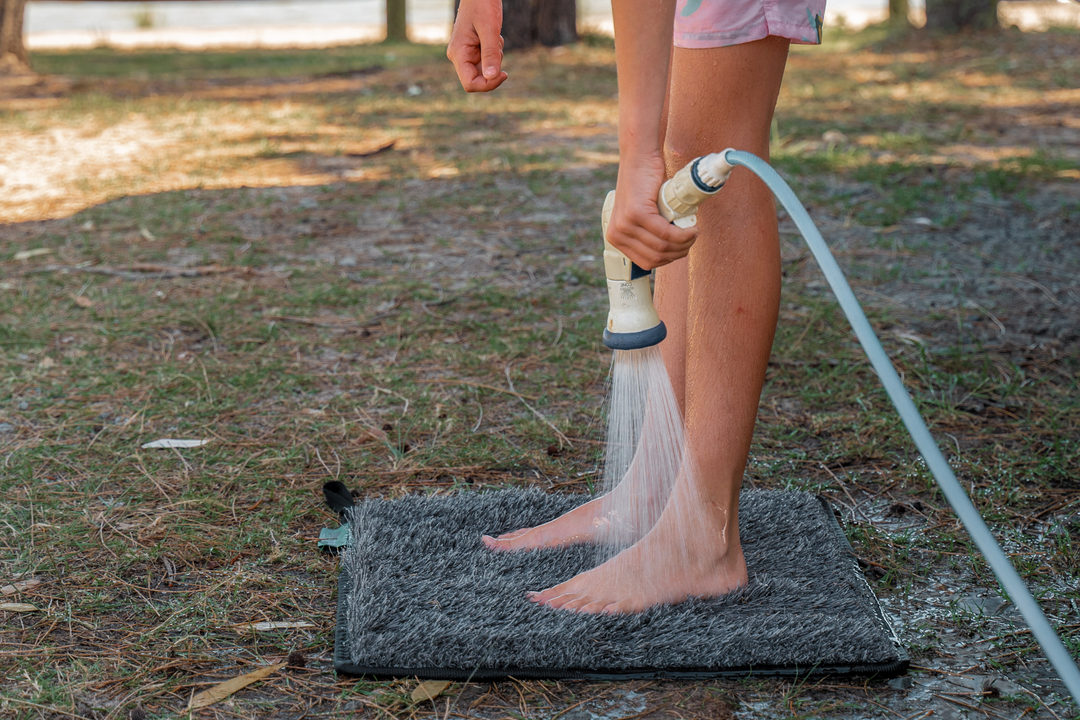 AN OUTDOOR SHOWER BASE
No more muddy outdoor camp showers and dirty feet.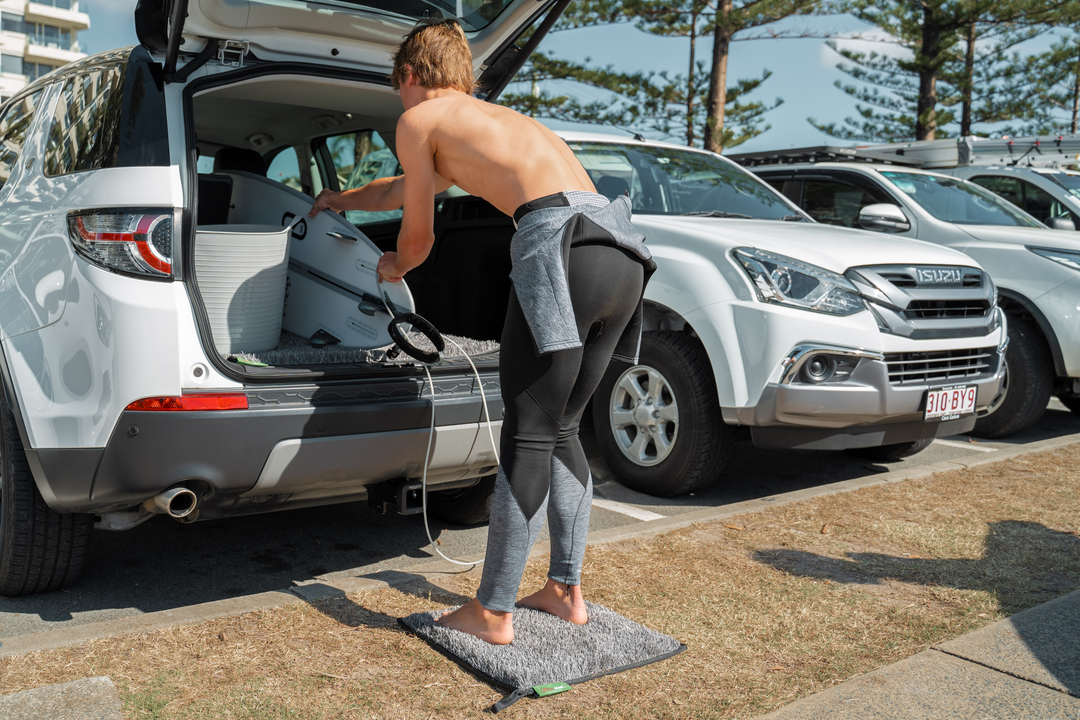 AFTER BEACH DAYS
Wipe your feet after the surf or a day at the beach before getting in the car.
FLOOR MATS IN THE CAR
Whether it's after a soccer game, an afternoon at the park, or a family hike, keep your car clean from adventure to adventure!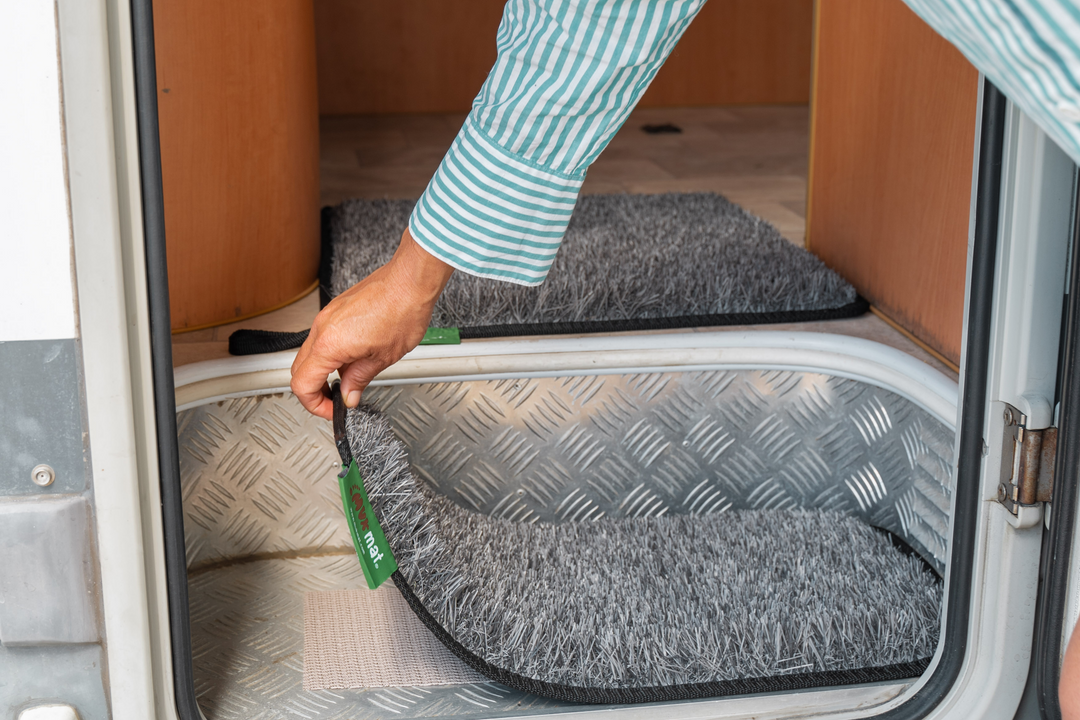 COMPACT SPACES ON ROAD
Fit into smaller spaces in your van, caravan, or camper trailer and say goodbye to dirty floors and sandy beds in your home away from home.
Don't take our word for it
★★★★★

We absolutely LOVE the muk mat it has been a game changer particularly for my sand hating son who cannot handle a single grain of sand in his bedroom. As people who are at the beach every single day, he's a very happy fellow!
★★★★★

With a toddler and dog running in and out 24/7, finally we have found something that stops the never ending sand and dirt from entering the house. Don't know how we lived without our muk mat.
★★★★★

Best mats we've ever had, hold all the dirt and sand well. Easy to clean, a good shake gets most out. Even mud hoses off well.
★★★★★

Muk Mat was very easy to order and our mats came promptly. The quality is excellent. I will definitely be ordering more for my outdoor area. I would highly recommend these for travelling and also for home use.