TIM ASHELFORD
WE ARE EXPLORERS: THIS AUSSIE-MADE DOORMAT HELPS KEEP SAND AND DIRT OUT OF YOUR TENT OR CARAVAN
I know what you're thinking: 'Huh? Isn't this We Are Explorers? Should sandy, dirty, grounded feet be part of the deal?' Yes, dear reader, I agree with you. But I'll stop short of pretending I like the stuff in my sleeping bag, or sweeping it out of a caravan thrice a day. That was Suzanne's goal when she started muk mat.
SMART COMPANY
A PASSION FOR SURFING AND LEFTOVER ASTROTURF: THE STORY OF MUK MAT FOUNDER SUZANNE HORTON BY NICOLE LUTZE SMART COMPANY
Like all good business ideas, muk mat was created from a genuine need. As part of a family of surfers and beachgoers living on the Gold Coast, Horton constantly battled sand in her car and home. But a leftover strip of astroturf near her garage changed everything.
GEAR: EVERYTHING CARAVAN AND CAMPING INTERVIEW: 4 BOYS AND A CARAVAN
"Muk Mat, ensuring what's outside stays outside." Check out ECC interview with 4 Boys and a Caravan and how versatile the Muk Mat is.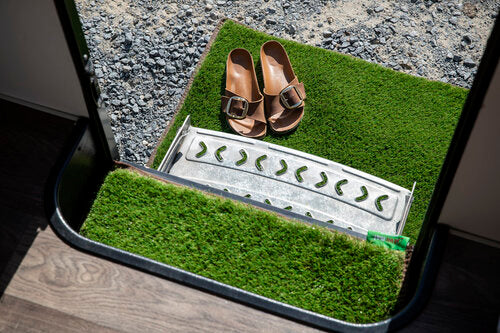 GEAR: THE MUK MAT ELEVATES THE STATUS OF THE CARAVAN DOORMAT GEAR: THE MUK MAT ELEVATES THE STATUS OF THE CARAVAN DOORMAT
If cleanliness is next to godliness then the Muk Mat elevates the status of the caravan doormat to divine intervention. In a bid to keep the muck out of their caravan and car, a Queensland family came up with what's now a great business idea – the Muk Mat. It's a pretty simple concept, and as with all good ideas, it does the job without fuss. We have discussed carpet in vans, and it's not widely accepted practice, mainly for the point of keeping things clean. However, even with smooth floors, our caravans and campers can become gritty very quickly – how does it all get in there in such volumes!….
CHANNEL 9
FEATURED ON CHANNEL 9'S TODAY SHOW AS PART OF "THE BEST GEAR FOR CAMPING 
muk mat features on the Today Show as one of the latest and greatest camping items on the market. Click on the link and we are mentioned around 1.51 mins in. No one likes sand, dirt and grit in the tent or caravan and especially not in their sleeping bag. Muk mat is recognised as a leader in camping mats to get the muk off your feet and shoes, plus it feels lush and adds a super stylish look to your camp set up.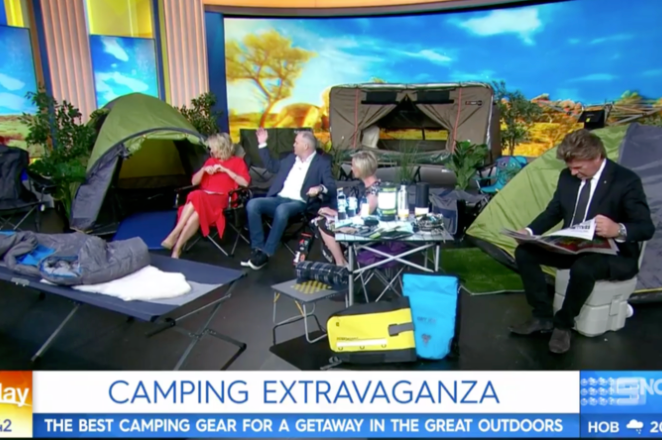 WEEKEND AUSTRALIANS MAGAZINE
ROAD TESTED
muk mat, passes the Weekend Australians road test.
SHOPPING CONFESSIONS
SHOPPING CONFESSIONS LOVES MUK MAT
One of Austalia's leading shopping experts describes muk mat as "genius"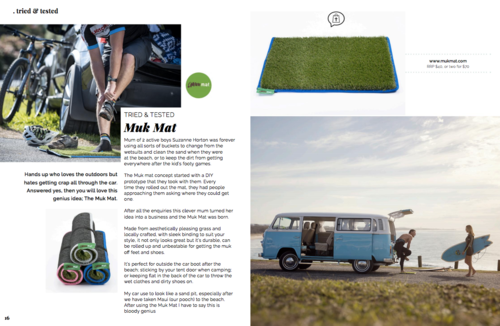 GOT A MEDIA ENQUIRY?
Interested in featuring our story or sharing muk mat with your audience? Reach out to us, we love a good yarn!