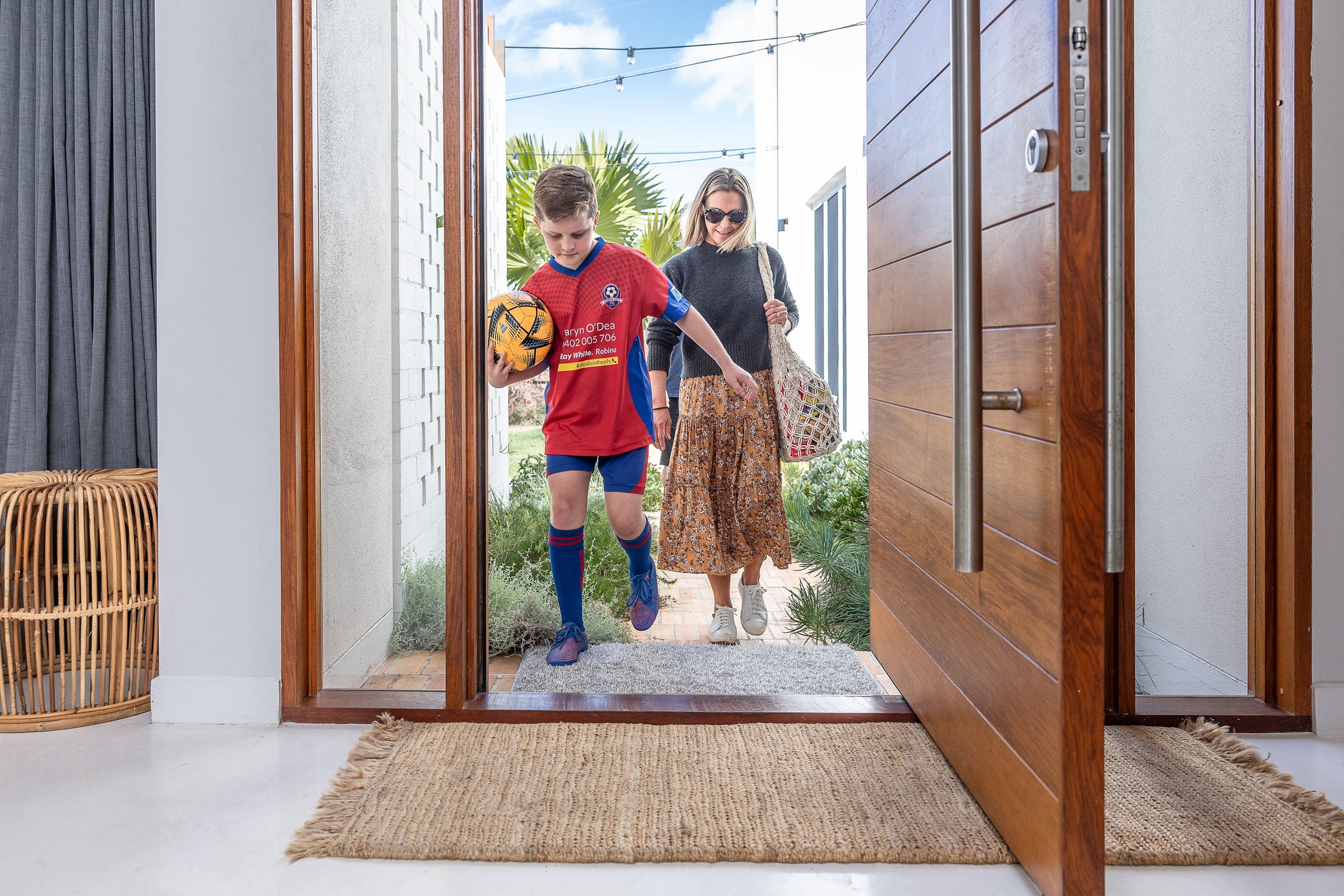 Everything you need and more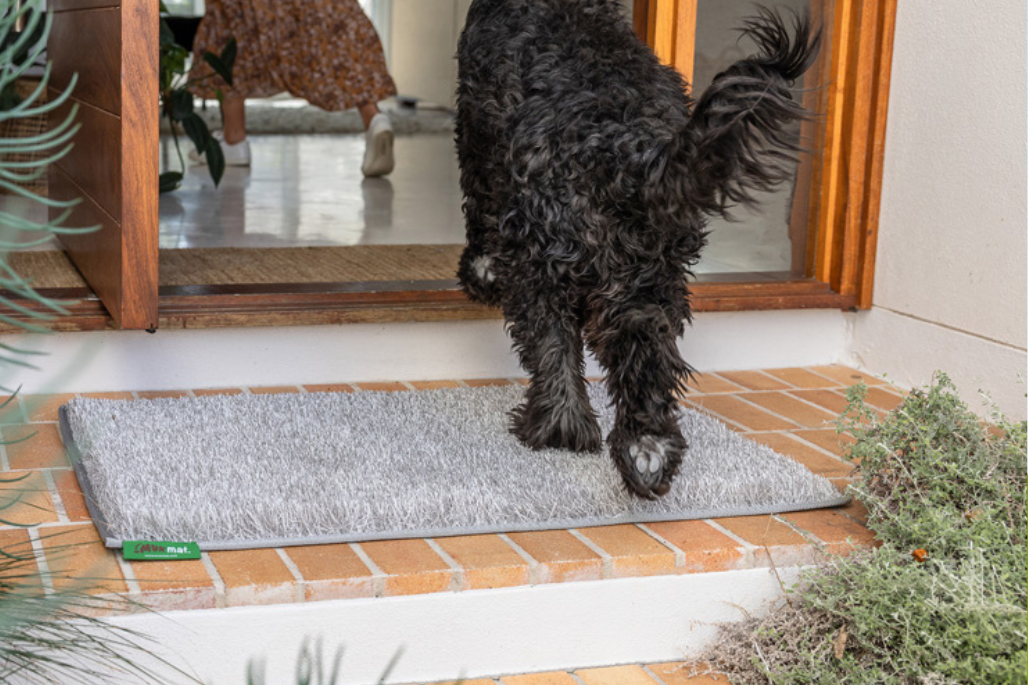 keep the muk outside where it belongs with style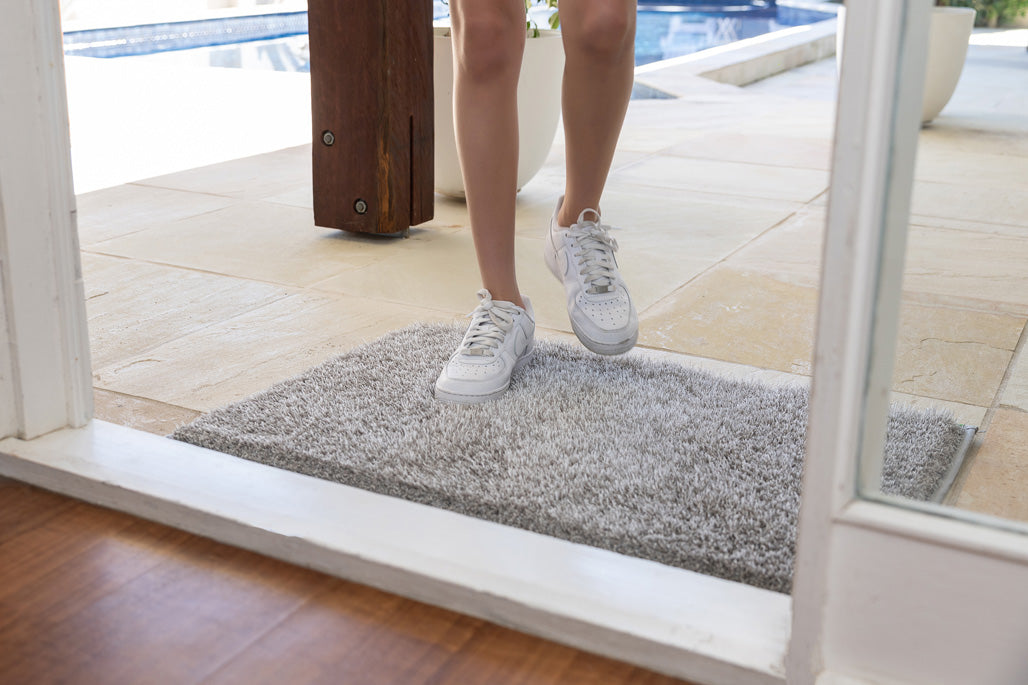 Class + functionality collide
Made for any home environment
Check out some of the ways the muk mat community is using their muk mats around their homes.
★★★★★

Muk Mat was very easy to order and our mats came promptly. The quality is excellent. I will definitely be ordering more for my outdoor area. I would highly recommend these for travelling and also for home use.

⭐️⭐️⭐️⭐️
★★★★★

We love our muk mat! We use our muk mat around the house/alfresco and it has been a lifesaver, especially with tiny muddy feet coming in from the yard and in and out of the house! It is super easy to clean and I must say, looks pretty stylish too! Now hubby is convinced we need them at every entry 😂 Wasn't hard to convince me! 👏🏻

⭐️⭐️⭐️⭐️⭐️
★★★★★

With a toddler and dog running in and out 24/7, finally we have found something that stops the never ending sand and dirt from entering the house. Don't know how we ever lived without our muk mat.

⭐️⭐️⭐️⭐️⭐️
★★★★★

We absolutely LOVE the muk mat it has been a game changer particularly for my sand hating son who cannot handle a single grain of sand in his bedroom. As people who are at the beach every single day, he's a very happy fellow! Thanks muk mat!!

⭐️⭐️⭐️⭐️⭐️
★★★★★

Best mats we've ever had, hold all the dirt and sand we'll. Easy to clean, a good shake gets most out. Even mud hoses off well.

⭐️⭐️⭐️⭐️⭐️
3 awesome bundle packs to give away!
If you're a pet lover that's equally passionate about outdoor adventuring, then this the competition is for you!
Designed to empower, educate and support pet owners, Bell & Bone is a brand with a purpose. At the heart of all they do lies the use of natural, uncompromised, top-quality ingredients paired with clinical expertise for a blend of clean pet food you can trust.
muk mat is your beloved provider of grass mats that thoroughly clean your feet and your pets paws so you can always return to a satisfyingly clean car, tent, caravan and home.
In the spirit of Easter and getting outdoors with your fluffy best friends, muk mat and Bell & Bone have teamed up to give away 3 awesome bundle packs valued at $315rrp each, just in time for the Easter long weekend!
Each bundle includes:
Don't delay! Competition closes March 29, at 4:00pm (AEDT) 
To go into the draw, simply add your details in the form below and give yourself the opportunity to win an incredible adventure bundle for you and your furry companion!