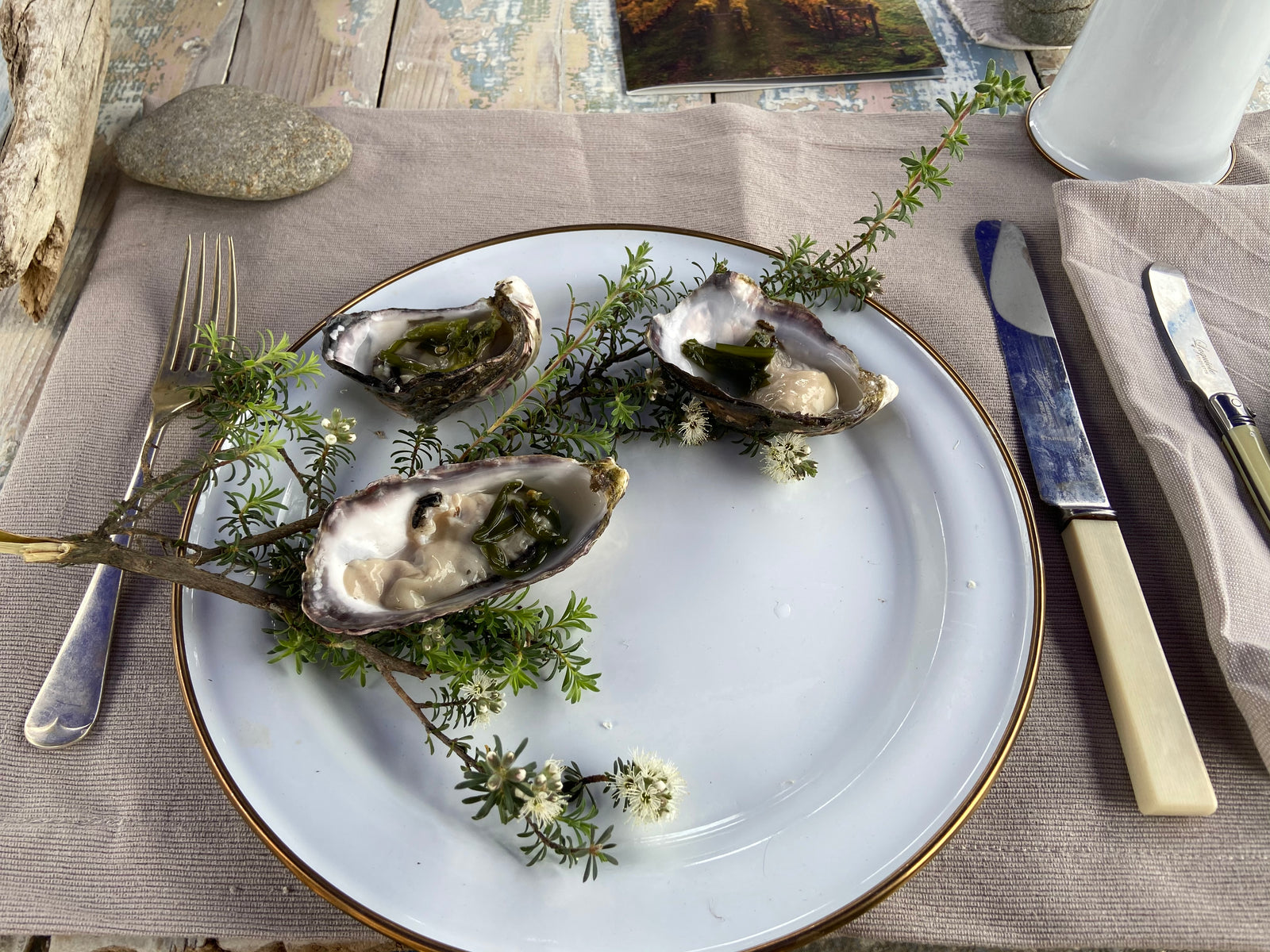 Here in Tasmania we are spoilt for choice. This little island at the bottom of the world is not only brimming with ancient forests, pristine beaches and rugged mountain ranges – it is overflowing with an array of glorious produce.
Tasmanian's can be fussy eaters. Not because their tastebuds are fancy, but because they have grown up on a diet laden with freshness. Most locals have sweet summer memories of childhood holidays brimming with flathead, crayfish and abalone. Straight out of the ocean and cooked over an open fire is the local preference - add a little chilli and garlic and you simply can't go wrong. Tourists flock to the fish punts littered around Hobart's waterfront to treat their tastebuds to the day's fresh catch. Flipper's is a local institution. 
The island's winter chill and mild summer temperatures provide the perfect conditions for luscious berries. Raspberries, blueberries, mulberries…you name it. Gorging on them is never a secret as the dark stains on your fingers will give you away every time. Blackcurrants are quintessentially Tasmanian and the last commercial grower in the country is tucked away just half an hour from the capital. Make the pilgrimage to Westerway Raspberry Farm for their deliciously sweet syrup, ice cream and jams.
In more recent years, boutique markets for cheese, chocolate, honey, craft beer, whisky, cider and gin have all emerged. Don't miss the strawberry champagne cocktail at Southern Wild Distillery in Devonport or the mesmerising Butterfly Gin served up by McHenry's in the south. International accolades are plentiful and all attest to Tasmania's commitment to quality. It's not hard to see the difference that clean air, fresh water and rich soils make. Organic goodness abounds.  
Eating in Tassie is best done outdoors - there's always a seat by the ocean waiting for you. Just throw in a trusty enamel plate and we'll see you soon.
- Amanda @thewildesmith

---